Sunbelt Rentals is a leading name in the equipment rental industry. It has been lending quality heavy equipment since 1983. Today, it has an online store through which it conducts its majority of rental operations and also saves time by digitizing customer interactions.
In this article, we aim to analyze the Sunbelt Rental website and help you find a proper heavy equipment rental software to launch an online store like Sunbelt Rentals. First, let's begin with the features that make Sunbelt Rentals different from regular equipment rental websites.
Some Key Functionalities of Sunbelt Rentals Equipment Store
Sunbelt has an add to cart button with a fully-functional cart checkout option. Meaning, all customers can order their desired equipment right from the online store.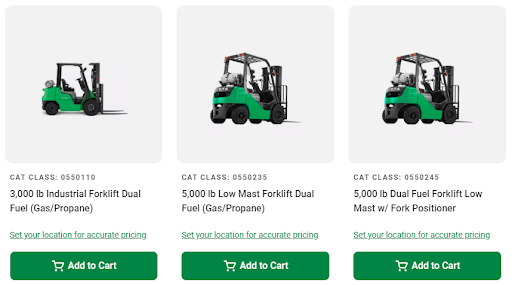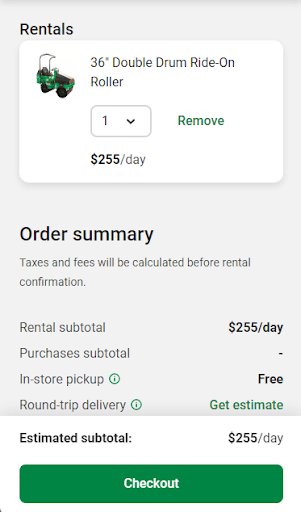 It also has a Request-for-Quote (RFQ) option to secure bulk orders, provide accurate quotes on third-party sourcing and for other related use cases.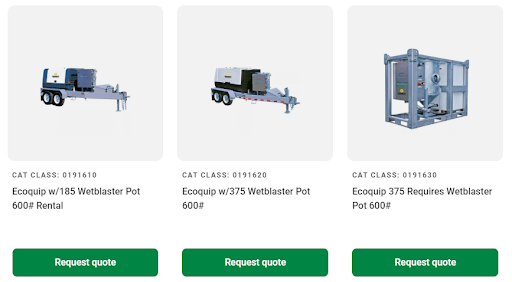 A rental booking calendar to get accurate date inputs and prevent double booking.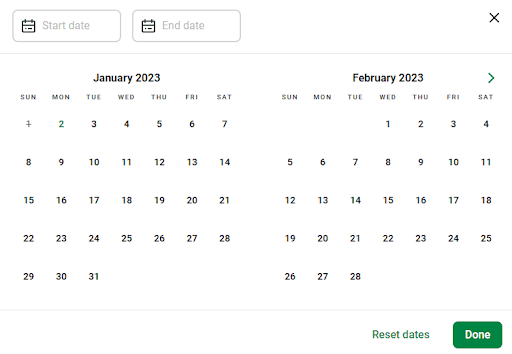 Featured listing spaces to increase rental orders.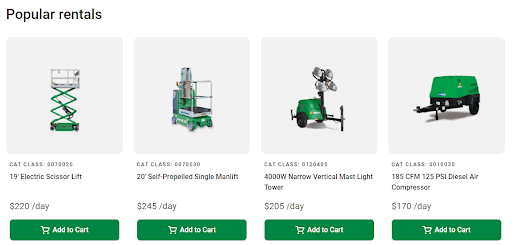 Daily, weekly and monthly tiered pricing options to increase rental durations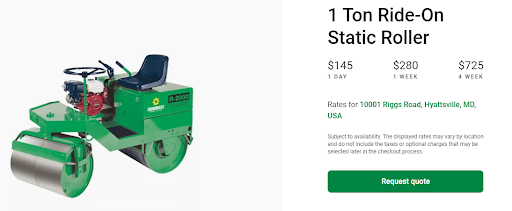 Custom search filters to simplify navigation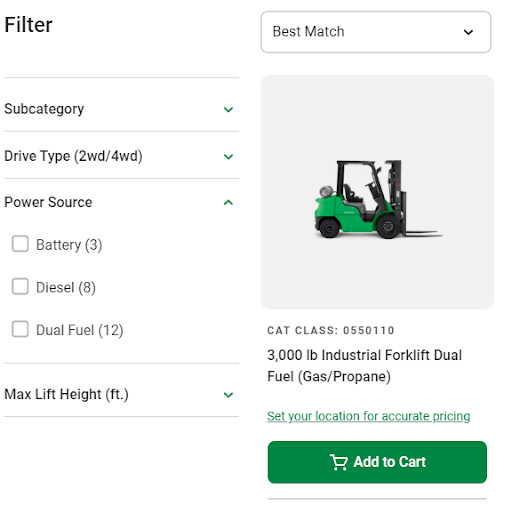 An Add-On Insurance Plan to Cover any Damage Costs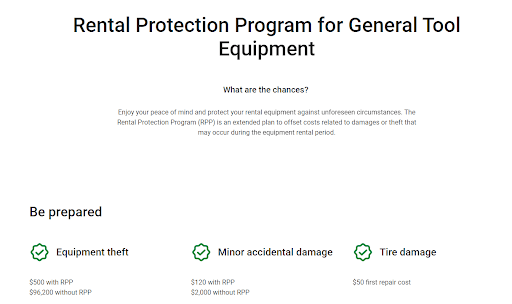 Using Yo!Rent to Launch an Equipment Rental Store
Yo!Rent is an advanced feature-packed online rental software dedicatedly developed to cater to various online rental scenarios. Being self-hosted and fully scalable, i.e, supporting unlimited listings, transactions and user profiles, Yo!Rent supports online rental businesses at all stages of business growth.
Furthermore, a one flat-fee instead of monthly recurring charges makes Yo!Rent highly economic for all sizes of businesses.
YoRent Has All Essential Features Required to Launch an Equipment Rental Store like Sunbelt
Direct checkout functionality with RFQ feature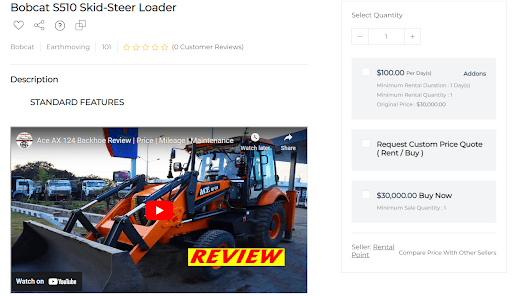 An advanced rental booking calendar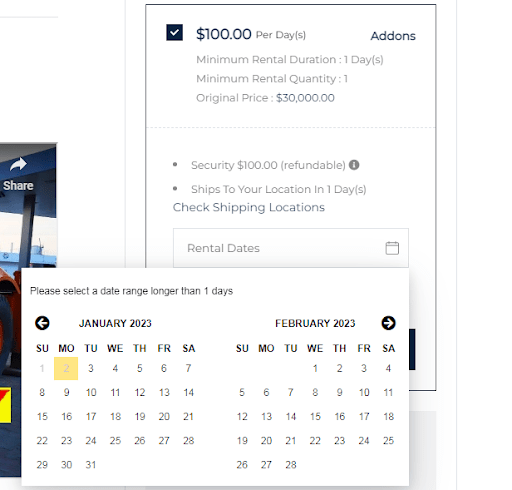 Featured Listing Spaces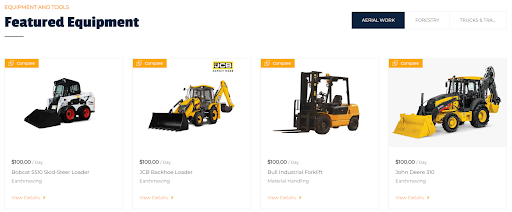 Daily, weekly and monthly tiered pricing
Custom search filters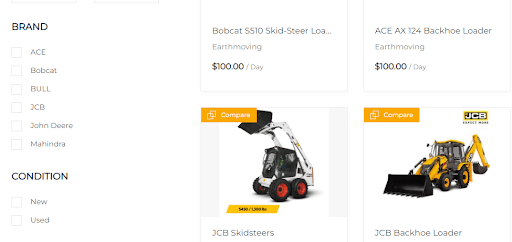 Rental add-ons including both add-on products and services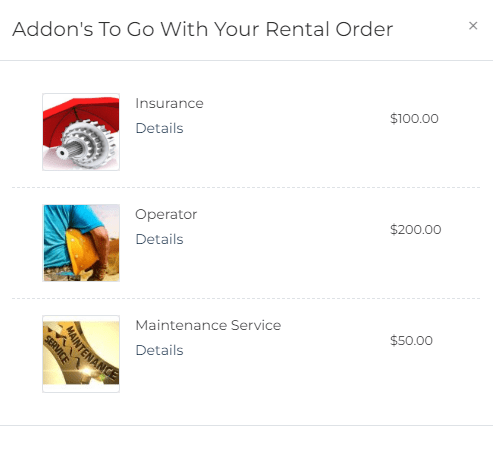 Many Other Features to Power your Online Equipment Rental Store
Along with all aforementioned features, Yo!Rent also has many more features to create an all-powerful equipment rental store. Some of these features are:
Rental agreement management
Late cancellations and returns management
Product inspection
Product comparison
Rental buffer period
Document verification
Rental duration discounts
Bulk volume discounts
Custom product filters
90+ roles and privileges for sub admin accounts
Low inventory alerts
Multi-vendor support
Multilingual and multi-currency
Reports and analytics
Conclusion
With an astounding CAGR of 5.1% (2021-2029) at an already existing industry of $111.6 billion, the equipment rental industry is estimated to increase by another 53 billion. Having high-profit margins and increasing demand all over the globe, this is the right time to invest in an equipment rental business and start a store like Sunbelt Rentals. 
To get complete information about launching a website like Sunbelt Rentals, feel free to check out this blog.