Nowadays, it has become nearly impossible for project managers and their teams to organize their work without an efficient project management tool. The most crucial element in achieving goals is to have effective team collaboration, and this is where a project management tool comes into the picture.
However, it is a fact that as these tools have become popular, so has their competition. Moreover, most of them offer similar features to the users. Being well-equipped with information regarding each of these project management tools will help project managers in choosing the one that best fits their needs. Understanding the function of each of these tools helps in better planning and organization.
Project Management tool – Why Is it Important?
The main aim of project management tools is to facilitate managers with planning, executing, and controlling each element of the project management process. An organization can rely on the tools required to manage their projects and ensure timely completion of tasks while balancing workload. They increase the scope of the project and optimize time management.
Project management tools are most important for project managers who deal with complex projects on a large scale. They are most critical in resource areas, allowing managers to clearly define the goals and objectives of current projects and track them.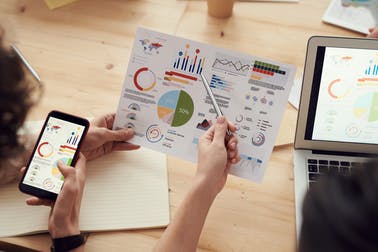 Image Courtesy: images.pexels.com
Let's read this article to know about the most popular project management tools.
Best Project Management Tools for Team Collaboration
Here are the best project management tools that help in effective team collaboration.
1. Infinity
Infinity is a flexible project management tool that adapts to the required project size and objectives. It helps reinvent the workplace and provides several ideas to plan, execute, and monitor project data. The tool is comprehensive and straightforward.
It offers an enriched combination of access or permission control features, data import and export, search functionality, document management, to-do list, drag and drop interface, Kanban, and many other features to help in efficient team collaboration.
2. Trello
Trello is another project management tool or software that facilitates the process of tracking projects, tasks, and to-do list in a shared space between the team. The advantage here is that it helps design work structure in a flexible, fun, and rewarding way using the Kanban board design.
Trello has a simple interface and is most suitable for smaller teams rather than large organizational teams. It provides a combination of API, third party integrations, Kanban board, search functionality, active tracking, and other features for small teams to collaborate effectively.
3. Asana
Asana is a project management tool that enables team coordination and tracking, serving as an overall platform for project organization in a shared workplace. The unique selling proposition of Asana is that with this tool, you can organize the display in various views such as Kanban or List and Board view, Timeline view, Calendar view, Conversations view, Progress view, and File view.
Asana is most suitable for larger organizations to increase the efficiency of team collaboration, but smaller teams can also benefit from it.
4. PlanStreet
PlanStreet is an online project management tool. It aims at increasing productivity by enhancing project planning. It tracks time, team workload, cost & revenue, and team collaboration. Project managers can be assured that with the help of this tool, no situation arises that prompts midnight calls, long working hours, or stress.
PlanStreet is designed to balance all elements of agile project management in a single online platform.
5. Jira
Jira is a project management tool that helps you prioritize your tasks and help project managers efficiently achieve team goals. It focuses on assigning and prioritizing ideas that are given by productive and agile teams, facilitating them to create an effective workflow matching their goals and objectives.
Most large companies use Jira for project management and team collaboration on an advanced level.
It is not surprising that due to the latest upgrades in technology, a wide range of project management tools has come into the picture.
These tools play a significant role in facilitating project managers with daily activities and work. Their importance is evident in the fact that they are a necessity in achieving success in projects.
The most complex decision besides which project management tool to choose is whether a free tool must be picked or a premium tool.
Premium tools have more functionality and features in comparison to open tools. However, a decision must be made, keeping in mind the needs and requirements of the project or organization.
Making use of the latest technology increases performance in project teams.
The workflow of the project is improved, and teams collaborate better on different tasks given to them. This led to higher productivity and increased the profit margin for the business. Project managers can make use of efficient project management tools to achieve their goals and objectives.